The Business of Writing in 2017
How Can It Affect Your Plans For Business or Investor Migration?
It does not matter whether you have English as your second language or your native one; when it comes to professional writing, people often take a back seat. There may be many reasons behind this reluctance but one of the key reasons is the inability to draft a sentence that will fit right in the context.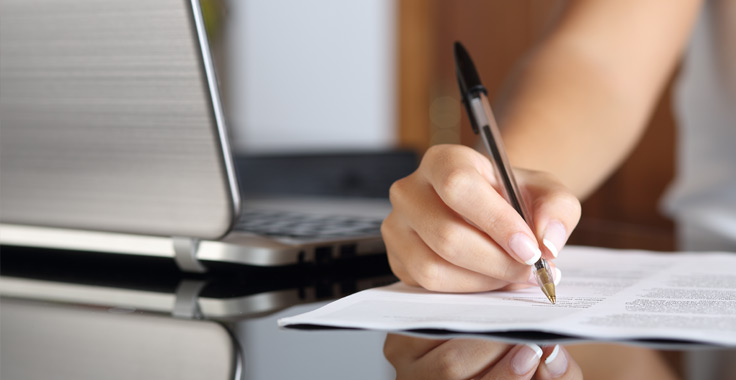 For example, business writing can often intimidate even the most professional writers since it requires a specific tone and strategy to effectively fulfill its purpose. The business of writing in 2017 has expanded a great deal and here are the reasons why:
With entrepreneurship on the rise, there are around 400 million entrepreneurs worldwide, according to latest statistics. This means they must have acquired result-oriented business writing services to put their plans into action.
Most entrepreneurs per-capital can be found in Uganda – None of the developed countries fall in the list of top 25 list.
Two out of three people agree to entrepreneurship as a career choice – This means people are increasingly thinking of starting their own business, and this means more convincing business plans will be required to attract investment.
Even though 95.1% entrepreneurs have bachelor degrees, they still lack the knowledge to develop an appropriate business plan.


Why Is Business Writing Becoming More Important As We Move Forward?

It gets things done, and saves time.
Writing in a way in which the reader will respond will improve chances of startup incubation.
It teaches email etiquettes.
The right format of writing will include zero jargon, while putting the point through effectively.
A mixture of right words, correct grammar, persuasive statements and sentence structure will help meet the objectives.
An appropriate blend of shorter and longer sentences will make the article / blog / statement / business plan more effective.
To help state the intention of writing clearly, and as soon as possible (This means mentioning it in the executive summary, or introductory paragraphs)
The essentials of an effective business plan has not only made it possible to reduce the communication gap, but also made it possible to generate useful results. However, it is in no way similar to blowing the trumpet as we do today when we use social media. Writing services that specifically cater to businesses or entrepreneurs are more advanced, structured and semi-formal as opposed to unstructured, informal writing. This is why business writing is increasingly gaining popularity around the world.
Are You Interested In Taking Your Business Abroad? Business Writing Can Help!

If you have been doing business in your home country for a long time, you must be aware of the legalities and other requirements to fulfill when starting up and running a business. However, if you are planning to take your business abroad or want to introduce a new product or service under a new name in the foreign market, you might have to satisfy the requirements of the host country.

After the introduction of globalization, every country has a specific set of rules and requirements that need to be satisfied before you are granted a business / investor visa. This will preeminently include a business plan to help the immigration lawyers and officers understand your intentions. It is almost impossible today to attract the right amount of investment without a carefully developed, comprehensive business plan, and therefore you can expect greater hurdles when applying abroad since you will find more opportunities.

The business of writing in 2017 is increasingly focusing on business plan structures, tone and other factors that will help you convince the reader of your intentions and their benefits. A business plan will normally include an executive summary, introduction, operations and management plan, financials, projections, feasibility, legal documents amongst other things. The length of documentation may put you off your game, which is why business writing and consultancy services provide you the documents you require for starting your business abroad.

Recommendation

Established in 2007, Business Plan Writers (BPW) is a well-known firm with roots in London, UK and Los Angeles, USA. Over the years, BPW has satisfied its clients with an array of unique and remarkable business solutions that include:

Business Plan Consultancy
Strategic and Professional Business Plan Writing Services
Reports and Business Analytics
Tier 1 Visa Business Plans
Finding and Approaching Investment Opportunities
Website Design and Development
Other Products and Packages

With a 98% success record in Tier 1 investor, entrepreneurship and other business visas, you will not find a better, popular and trusted option than BPW. At BPW, the business of writing in 2017 is done adopting a strategic approach where value-adding areas are identified to make sure that your business idea reflects your true intentions… a successful business in the near future! Choose BPW and spread your roots for a better future.

For more information, visit www.businessplanwriters.co.uk. You can also call on +44 (0) 207 554 8568 (UK), +1 310 683 0115 (US) or email at bpw@businessplanwriters.co.uk.

Limited Time Offer: Get a 30 minutes' free consultation on business ideas, growth opportunities and financing options.