The Benefits Of Business Plan Writers
How business plan writers affect your business and the characteristics of a professional business plan.
Business plan writers are becoming a fundamental asset to ensure that the business attains greater heights and maintains a stable foundation. Nowadays, many corporates take advantage of business plans, whether from scratch or renewing a failing business.
A business plan is a written document that provides a business owner the ability to take fundamental decisions for their business. It takes into account multiple aspects of businesses and generally allows you to handle many business related tasks with experience and knowledge. This is why it is rapidly gaining popularity, not only among small businesses but also larger brands that want to understand the depth of everything associated with their business.
There are several instances where it is not possible to make the right choice singlehandedly, simply because of the lack of experience and knowledge. This is where business plan writers step in. When deciding to launch a successful company, their assistance should be considered.
How Does A Business Plan Writer Operate?
Business plan writers and business plan experts take a look at the various elements of your business and use that knowledge along with the understanding of your own aims and aspirations. They then draw up a plan that best suits your needs. The main purpose is to ensure that you are cultivating the best out of your business; reaping huge profits and boasting of customer satisfaction.
Business plan writers definitely affect how your business functions through the plans they chalk out. The primary concern must be that your hired business plan writer is a professional with years of experience, has dealt with different kinds of businesses and uses their knowledge to confirm that all plans are practical and in accordance with the needs of the entrepreneur.
Hiring inexperienced business plan writers or business plan consultants can result in issues for your business. Business plans either make or break a business. Following a business plan that does not meet your requirements and goals will leave your entire business astray.
Business plan experts should have the ability to write and review multiple tasks and be able to communicate professional advice on them. Their experience, ability to deal with various simultaneous projects, their dedication and expertise are some factors to keep under consideration when hiring business plan experts. To extract the very best out of your business plan, hiring an expert is definitely the top priority.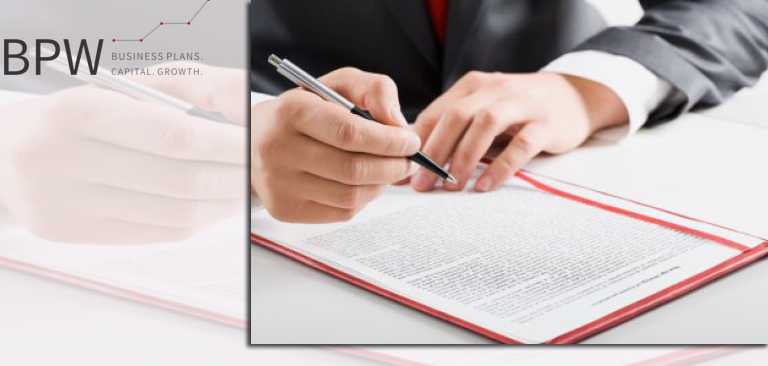 What Does A Professional Business Plan Look Like?
There are certain qualities to be found in a professional business plan that is made by a business plan expert. Such a plan should be:
Simple to interpret: A business plan needs to be simple enough for you to understand and implement. A plan that requires too much information and knowledge on part of the business owner is bound to fail for the sole reason that not everyone has the extensive knowledge of handling businesses.
Considers Competition: Knowing the different people that you may have to encounter and the products that may rival your own is another important step towards ensuring a better business plan. Without this knowledge, you allow your competition to rise above you and you can't become the owners of a successful brand.
Doesn't Overestimate: Any business plan that overestimates revenue will lead to a lack of determination and confidence when you'll realize that not much has been achieved.
If you want a business plan that takes professionalism into account, then look no further. For the best support at each step of the journey, visit BusinessPlanWriters.Co.UK.
Established in 2007, Business Plan Writers (BPW) is a well-known firm with roots in London, UK and Los Angeles, USA. Over the years, BPW has satisfied its clients with an array of unique and remarkable business solutions that include:
Business Plan Experts Consultancy
Reports and Business Analytics
Visa Specific Business Plans
Investment
Website Design and Development
Other Products and Packages
For more information, visit www.businessplanwriters.co.uk. You can also call on +44 (0) 207 554 8568 (UK), +1 310 683 0115 (US) or email at bpw@businessplanwriters.co.uk.
Note: For a limited period, you will get a 30 minutes free consultation on business ideas, growth opportunities and financing options.