Need an Immigration Business Plan and Legal Services? Help from Business Plan Consultants Can Do Wonders for Your Career
Why do you need a business plan consultant when you can draw up your own business plan just by investing in a pen and paper?
Well… You do not! However, if you think about it, you may at least want to consider their services if you need a viable business plan offshore so that your investment does not go down the drain.
Looking for opportunities offshore can be a profitable move, but while the venture will entail high rewards, high risk is also a factor that cannot be ignored. You may not be well aware of the economic conditions and opportunities overseas like you are aware of your own country's economic conditions. This is why seeking assistance from business plan experts can be the difference between your success and failure on foreign grounds.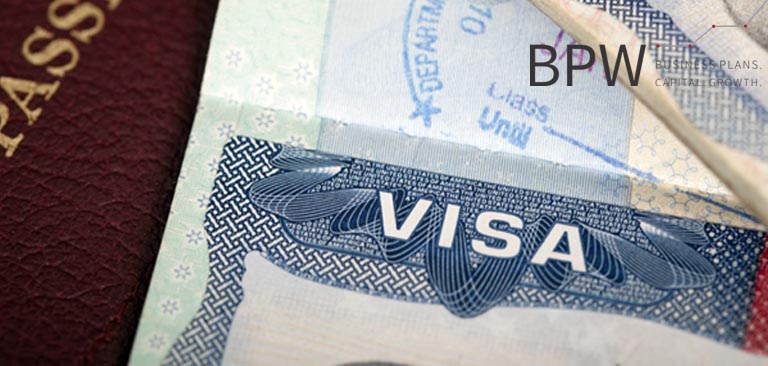 Do you need an Immigration Business Plan and Visa Assistance before you dream ahead?
A goal to migrate to a land of opportunities and set up your own business, or invest in a profitable scheme is achievable, depending on how you go about achieving it. While the first thing that may come to your mind is making a formal report, highlighting your research, and presenting your business idea to the immigration offices, it does not work this way.
Business plan writers and strategic consultants can steer you in the right direction so that your efforts do not go in vain. What do they exactly do? Here is all you need to know:
No, business plan consultants do not just write up a business plan. They work on your idea by doing the following:
Investment and Business Strategy
Executive Summary
Detailed Business Plan

Company Summary
Business Set-up Issues
Marketing Requirements (SWOT Analysis)
Operational Requirements
Solutions to Problems
Economic and Industrial Knowledge of the Foreign Country
Sales Projections
Financial Planning and Forecast Documents
Feasibility Analysis

Legal Assistance
Alternative Propositions
Drafting of Business Plan
Assistance in Business Immigration Visas

Entrepreneur Visa (UK Tier 1)
Investor Visa (UK Tier 1)
Businessperson visa (Turkey)
Start-up Visa (Canada)
Immigrant Investor Capital Pilot Program (Canada)
Business Innovation and Investment (Permanent / Provisional – Australia)
Investor Visa (Australia) Etc…
To give you more clarity in the way you should achieve your goals, business plan experts avoid a canned approach, thereby giving you more insight about your proposed business idea. Every aspect is carefully thought of before providing you the above documents, and giving you the heads up in moving forward.
Investment Requirements
If applying from overseas for business or investor immigration visa, different countries hold different finance and skill requirements to allow the business to start and prosper in a new environment.
For example:
In the United Kingdom, a Tier 1 investor visa is available to entrepreneurs with £200,000, as well as individuals with £2,000,000.
In Canada (Anywhere except Quebec), an investor should have a net worth of Canadian $1.6 million minimum to apply for the Federal Immigrant Investor Program. Moreover, the investor have one of the two options of either investing Canadian $800,000 with the Government, or pay a one-off financing fee to the government for investing in your business.
Careful Monitoring and Legal Assistance
Most entrepreneurs or new graduates are seeking an opportunity to start their own business or invest in an existing one. Business plan experts help analyze the situation, outline the requirements and offer consulting services to make sure that your plans see the light of day. It is also helpful to know about tax regulations and registration before you move forward with your investment.
Overall, the hunger for success is not an abnormal behavior; however approaching the idea in an appropriate manner can save you from mistakes and loss. Hire business plan consultants right now. For the best support on each step of the journey, visit none other than BusinessPlanWriters.Co.UK.
Established in 2007, Business Plan Writers (BPW) is a well-known firm with roots in London, UK and Los Angeles, USA. Over the years, BPW has satisfied its clients with an array of unique and remarkable business solutions that include:
 Business Plan Experts Consultancy
Reports and Business Analytics
Visa Specific Business Plans
Finding and Approaching Investment Opportunities
Website Design and Development
Other Products and Packages
With a 98% success record in Tier 1 investor, entrepreneurship and other business visas, you will not find a better, popular and trusted option than BPW.
For more information, visit www.businessplanwriters.co.uk. You can also call on +44 (0) 207 554 8568 (UK), +1 310 683 0115 (US) or email at bpw@businessplanwriters.co.uk.
Limited Time Offer: Get a 30 minutes' free consultation on business ideas, growth opportunities and financing o