Business Plan Writing Services – What to Expect from Business Plan Experts
Business plan writing services have become an absolute necessity today because of the increasing competition. Whether it is the fact that the market constantly changes, or that newcomers generally have a weaker idea when it comes to creating stronger foundations for businesses, there is no denying that professional business plan writers can help achieve a lot for your business.
To avoid any chances of error, and cover up for any lack of experience or skill you may have in handling small or big businesses, business plan experts are your best bet. They can help you by creating plans that guide you through various processes, and give you the ability to make decisions that help your business. Your business plan tries to achieve many things for your business realistically, and highlights all the needed information such as cost, revenue and profit in it. While being detailed, so that you can follow it easily, it should not be overly complicated as you do need to understand and work on it.
Business plans not only benefits new and coming businesses, but provide monumental changes for businesses that may be old, but lack a spark or need that extra boost of productivity to regenerate and reignite that flame that they once may have had. In that regard, business plans can definitely go that extra mile needed when providing you with quality, and assurance. However, a business plan can only be as good as the business plan writer working on it. Whether a business plan can work successfully for our business depends on a certain amount of aspects such as
Whether the business plan writer fully understood the scope of your project
Whether the business plan writer has the knowledge and experience required to handle such a project
Whether they are professional and determined to complete the task in a comprehensive manner
Thus, before hiring professional services from business plan writers, it is first a good practice to evaluate some of their qualities, and then understanding how those qualities can affect your business, and provide for you that suitable foundation that you've always hoped of achieving.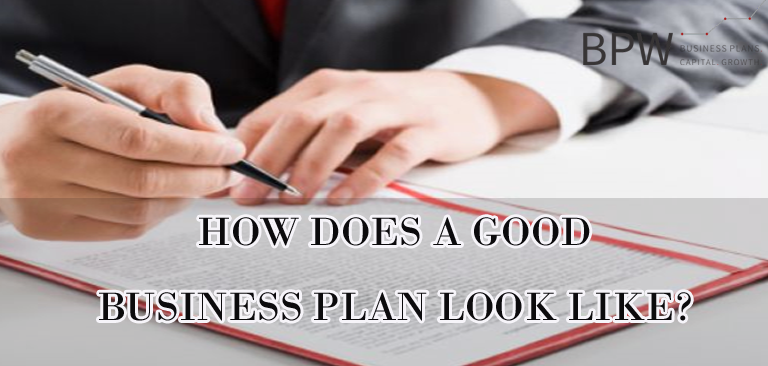 What Qualities Does a Business Plan Expert Have?
Business plan experts will have a certain set of qualities that will help you distinguish them from novices that lack either the experience or skill to fully perform the task of constructing a suitable business plan for your business. Some questions that you can ask yourself are whether your hired business plan writer has the ability to understand the task at hand, and if they are versatile and professional enough to work for multiple departments and different areas of business.
Following someone's constructed business plan is no different than giving them the keys to your business. If the said business plan is constructed poorly the result will have negative impacts on your business, and that said, getting the most professional business plan writers and business plan consultants, should be your number one priority, as the way a novice constructs a business plan will be miles different from the way a professional or how business plan experts make them.
After judging some of the qualities of a business plan writer, it is now up to you to see what benefits and advantages a good business plan can yield on your business. Generally, you will know the difference between a well-made business plan from one that is constructed poorly, simply by looking at the method in which it is written. There are some key-points to keep in mind, especially when dealing or judging a business plan.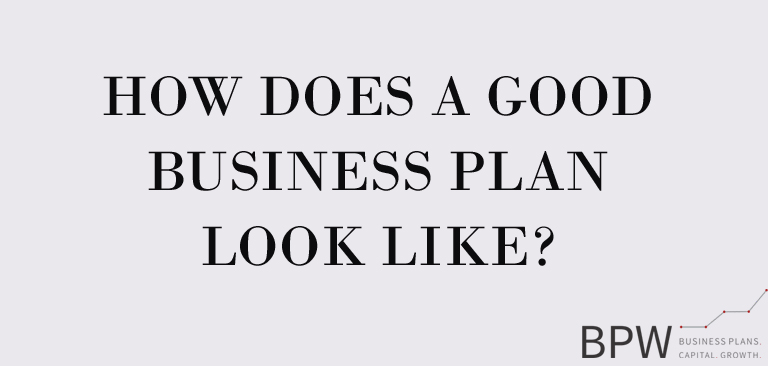 How Does a Good Business Plan Look Like?
It Is Comprehensive, Yet Simplistic
Business plans need to be comprehensive, being able to touch a multitude of topics and how they can affect your business, however they should not be written in such a language that it just becomes too difficult for you, as a business owner to understand. Being able to understand a business plan is what gives you the ability to work on it, thus it should be written in a simplistic language.
Should Be Optimistic, But Realistic
A business plan should be optimistic, of course, as there is no reason to follow one that simply tells you about losses, and no advantages and profits, however, business plans should not be taken as wish-lists that fulfill all of your plans and aspirations in a limited amount of time without any other sources being added. If a business plan promises to achieve too much in a limited amount of time, chances are in real life, it will be much harder to actually achieve all that, and you will be significantly disappointed.
Be Aware of Your Competition
Finally, a business plan should address your competition, and give you the edge needed to beat them. Even if you're starting a new line of products that may be unheard of, eventually people will be able to come up with alternatives to it, and competition will rise, thus your business plan needs to address a solution to rising demand of your competition's products and dwindling demands of your own, if that is to happen.
If you want a business plan that takes professionalism into account, then there is no need to look any further. For the best support on each step of the journey, visit none other than BusinessPlanWriters.Co.UK.
Established in 2007, Business Plan Writers (BPW) is a well-known firm with roots in London, UK and Los Angeles, USA. Over the years, BPW has satisfied its clients with an array of unique and remarkable business solutions that include:
Business Plan Experts Consultancy
Reports and Business Analytics
Visa Specific Business Plans
Investment
Website Design and Development
Other Products and Packages
For more information, visit www.businessplanwriters.co.uk. You can also call on +44 (0) 207 554 8568 (UK), +1 310 683 0115 (US) or email at bpw@businessplanwriters.co.uk.
Note: For limited time, you will get a 30 minutes' free consultation on business ideas, growth opportunities and financing options.
.