Business Plan Writers Can Refine Your Business in Ways You May Have Never Thought About
Starting new businesses is no easy task, especially when you are someone that lacks the expertise and experience required to truly lead a business to success. Having the ability to judge various aspects of your business, and see how they coincide with the market, is essential in being able to create self-sustaining and profit producing businesses.
Usually novices, will not have the ability to make important business related decisions, and even if they do, in many cases the decisions will not be able to benefit them greatly, and in some cases, they may even lead the business to the wrong direction. That said, being able to decipher the various ins and outs of a business is the first task that should be on your mind; and this of course is not possible, without professional guide and assistance. Lucky for you, business plan experts are here to provide you with the assistance and advice you will need in every step of your business.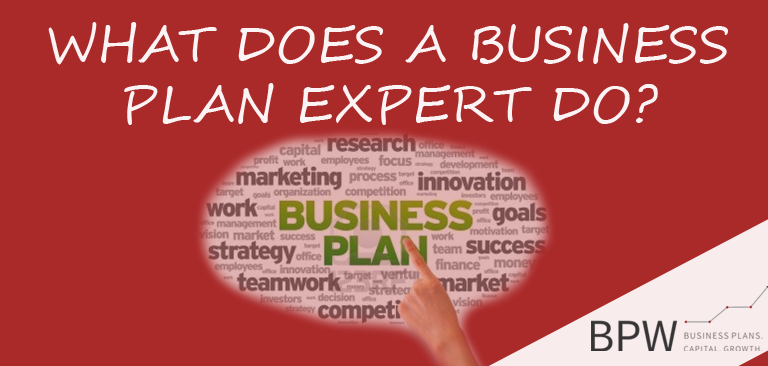 What Does a Business Plan Expert do?
Business plan writers can provide major assistance to you, regardless of what state your business is in. Whether you're starting off a new line, or trying to restart an old one, business plan writers can draw up a business plan that best suits your needs and benefits your business in numerous ways. Through planning, deep thinking and practicing what has been mentioned in your business plan, you will be able to lead your business to all new heights.
Business plan writers that you entrust your business with must be skilled professionals that have dealt with a wide array of projects before, and are thus able to provide you with the finest advice looking at the many variables that affect your business. A business plan expert will have the ability to survey all of the elements in close detail, and provide you with firm knowledge and understanding you need to properly shape your business.
There are many questions you must ask yourself before hiring business plan writers, so that you are absolutely sure that your business is in the hands of someone that you can trust. These questions can be along the lines of judging their experience, and versatility, as well as their professionalism, and past experiences with similar businesses. Following a business plan will require you to follow what has been laid down by business plan consultants, and while this can definitely lead your business to a much better future, a business plan that is not created properly can ruin also ruin a business. Thus, it is imperative to only hire the most excellent and professional service available, so that you can be sure that you are receiving nothing but the absolute best for your business.
What Can You Expect from a Business Plan Expert?
There are certain qualities or traits that you can expect from a business plan expert. Generally, business plan writers, who are experts in their field, will be able to do a lot more than simply provide advice to you. Instead, they can change the shape of your business; turn a business that is in the state of turmoil to one that is prospering.
Your business plan should be custom made to provide the best results for you. It should be easy to follow, understand and implement, without being too overly complex or too lenient when it comes to details. A well-made business plan will help you by not just teaching you a lot more about your business, but will also prepare you for the future, by allowing you to learn vital details, and being able to implement them by yourself when needed.
If you want a business plan that takes professionalism into account, then look no further. For the best support on each step of the journey, visit none other than BusinessPlanWriters.Co.UK.
Established in 2007, Business Plan Writers (BPW) is a well-known firm with roots in London, UK and Los Angeles, USA. Over the years, BPW has satisfied its clients with an array of unique and remarkable business solutions that include:
Business Plan Experts Consultancy
Reports and Business Analytics
Visa Specific Business Plans
Investment
Website Design and Development
Other Products and Packages
For more information, visit www.businessplanwriters.co.uk. You can also call on +44 (0) 207 554 8568 (UK), +1 310 683 0115 (US) or email at bpw@businessplanwriters.co.uk.