Business Plan Consultants – Highlighting Investment Opportunities for Your Secure Future
Entering into the business world, you are bound to face a lot of barriers, and even greater hostility from your potential competitors. The reason is that your fresh ideas are a threat to their traditional ways of doing business. Therefore, do you still think you are the one who should be scared?
Business plan consultants are there for a reason. Sure, when starting a new business, you have a lot at stake, especially your hard-earned bread. However, you must have heard the popular saying, "No Risk, No Reward!" Unless you spend some, you are not going to penetrate the market with your ideas. It is easier said than done, but taking risks, even on a smaller scale, is going to earn you at some point or the other. Another approach to go about starting a business venture is hiring business plan consultants.
Why Business Plan Consultants?
Having an idea is not going to cut it out for you in the business world. You may never know when that might become someone else's successful business empire. Several aspects need to be considered before a plan is presented to pursue an individual or institution top invest. Have you ever thought about moving forward with an idea that you have written on a piece of paper, and then spent hours searching the internet for some market insight? No? That is what I had in mind!
The key is to hire a business plan writer / expert who knows how to present your plan in a suitable way, taking into account the market condition, competitor strategies and positioning in the market. Once this is over, you can then start looking for potential investors, but how to attract them?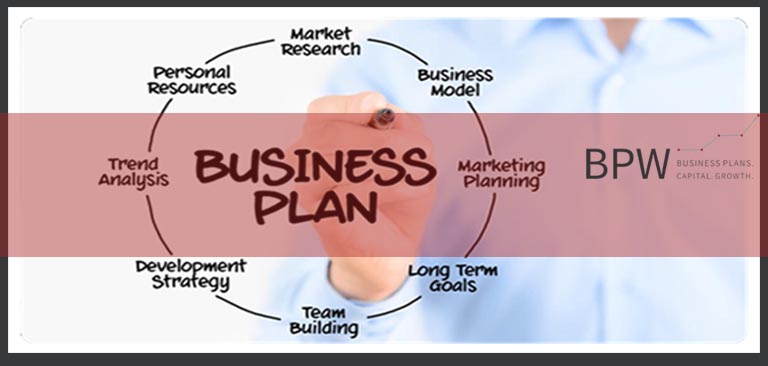 Business Plan Strategic Consultants vs. Business Plan Writers
You must be pretty thrilled to present your plan to a potential investor because you believe that it is a valuable and unique idea, but the investor does not see what you do. You need to understand the ways an investor perceives value of an idea. On the other hand, wasting your time going into all possible details of your idea can be time consuming. You, as a time-strapped entrepreneur, may find it more useful to develop an understanding of the market, put together a team of experts or think of ways to create awareness.
Business Plan Writers – Your Base!
Although most consultancy firms differentiate between business plan writers and plan strategic consultants, the most notable difference is there cost. When hiring business plan writers, often lower-level staff but well educated, and experienced individuals work on developing your idea into a business plan. The problem here is that only a limited amount of effort is put into writing a business plan, and this might mean that not all aspects necessary are taken into account. Overall, you may just be receiving a template that most of their clients receive.
Business Plan Strategic Consultants – A Step Up!
You can consider this as a more tailored service. Specific education and experience are the fuel of this service that help generate a more professional and strategic outcome, taking into account a more holistic approach. More specifically, business plan strategic consultants identify all the red flags and generate investor-friendly documentation. Some of the key headings in these documents may include:
Basic Business Plan
An Executive Summary
Financial Projections
Pitch Deck etc.
Remember, if you are in it for the long run and are serious about your venture, you may want to hire a business plan strategic consultant. A business plan writer is of equal importance, however when you are looking for lucrative investment opportunities, the former is a more preferred option.
What about UK / EU Grants?
This may have never crossed your mind, but yes, you may be eligible for UK / EU grants that support budding entrepreneurs to present their unique ideas and a feasibility report, and develop their careers as promising entrepreneurs.
Overall, the hunger for success is not an abnormal behavior; however approaching the idea in an appropriate manner can save you from mistakes and loss. Hire business plan consultants right now. For the best support on each step of the journey, visit none other than BusinessPlanWriters.Co.UK.
Established in 2007, Business Plan Writers (BPW) is a well-known firm with roots in London, UK and Los Angeles, USA. Over the years, BPW has satisfied its clients with an array of unique and remarkable business solutions that include:
Business Plan Experts Consultancy
Reports and Business Analytics
Visa Specific Business Plans
Finding and Approaching Investment Opportunities
Website Design and Development
Other Products and Packages
For more information, visit www.businessplanwriters.co.uk. You can also call on +44 (0) 207 554 8568 (UK), +1 310 683 0115 (US) or email at bpw@businessplanwriters.co.uk.
Limited Time Offer: Get a 30 minutes' free consultation on business ideas, growth opportunities and financing options.